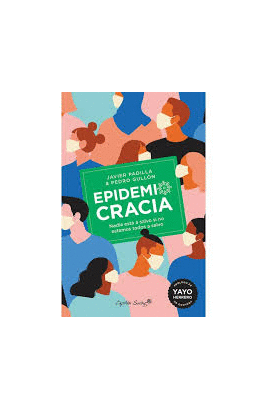 Add to favourites
EPIDEMIOCRACIA
NADIE ESTÁ A SALVO SI NO ESTAMOS TODOS A SALVO
VAT included
For your convenience, you can request the collection of this copy at any of our physical stores. The information on availability in e-commerce does not imply the existence of physical stock in the store.
To check the stock in a physical store, you can contact any of our stores.
Status: Available for online purchase
Description
«Los virus no entienden de fronteras ni de clases sociales». No hemos parado de escuchar esta frase como un mantra, como una aventur a mágica en la que los virus aparecen de un espacio neutro, llegan, infectan y desaparecen. Pero es falso: las epidemias no surgen d e la nada, parten de unos contextos sociales y políticos concretos/ y entender este sustrato político, económico, sanitario y social es clave para analizar cómo afectan. La peste, la tuberculosis, el sida, el ébola, la malaria y recientemente la COVID-19 surgieron de contextos determinados, impactaron de forma diferencial sobre determinados grupos sociales y transformaron las sociedades que se encontraron. Ahora toca preguntarse: ¿quién está más expuesto a enfermar durante una epidemia?, ¿quién es más vulnerable a sus cons ecuencias sociales?, ¿qué respuestas políticas sanitarias (y no sanitarias) tenemos para actuar frente a una crisis epidémica?, ¿qué sanidad queremos para hacer frente a las epidemias?, ¿qué transformaciones sociales nos quedan tras una crisis epidémica?