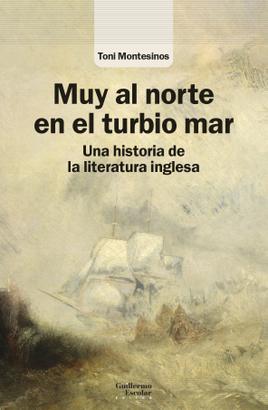 Add to favourites
MUY AL NORTE EN EL TURBIO MAR
UNA HISTORIA DE LA LITERATURA INGLESA
VAT included
For your convenience, you can request the collection of this copy at any of our physical stores. The information on availability in e-commerce does not imply the existence of physical stock in the store.
To check the stock in a physical store, you can contact any of our stores.
Status: Available for online purchase
Description
En esta historia de la literatura inglesa, que se lee de principio a fin como un relato compacto, se imbrican la biografía y la crítica literaria, el estudio histórico y la atención hacia las novedades editoriales de mil y un escritores. Toni Montesinos se hace eco de cada lectura con una mirada sin prejuicios, con alusiones a la cultura popular o al cine. Pasan ante nosotros gigantes como Shakespeare o Dickens, paseamos por Londres, Dublín y Edimburgo, conocemos el trasfondo de los periodos isabelino y victoriano, más el afán explorador británico, y redescubrimos toda una pléyade de personajes de celebridad infinita: Alicia y Peter Pan, Robinson y Mowgli, Drácula, Sherlock Holmes, Hércules Poirot. El libro aporta un marcado acento femenino por la importancia otorgada a autoras como Jane Austen, las hermanas Brontë, Mary Shelley, Virginia Woolf o Agatha Christie. Junto a ellas, se despliega un sinfín de nombres propios: Swift y el Doctor Johnson, Wilde y Yeats, Wells y Chesterton, Joyce y Greene hasta llegar a narradores contemporáneos como Ishiguro o McEwan. Muy al norte en el turbio mar es una renovada visión de una de las literaturas más ricas e influyentes. Toni Montesinos, con un estilo tan ameno como profundo, nos guía en un recorrido extraordinariamente iluminador que instruye, deleita y siempre asombra.