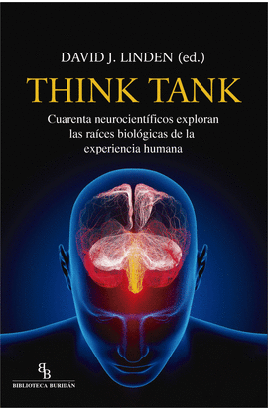 Add to favourites
THINK TANK
CUARENTA NEOCIENTÍFICOS EXPLORAN LAS RAÍCES BIOLÓGICAS DE LA EXPERIENCIA HUMANA
VAT included
For your convenience, you can request the collection of this copy at any of our physical stores. The information on availability in e-commerce does not imply the existence of physical stock in the store.
To check the stock in a physical store, you can contact any of our stores.
Status: With stock
Description
Una vigorosa colección de ensayos escritos por cuarenta neurocientíficos de vanguardia, que de manera irreverente exploran los aspec tos más extraños y contraintuitivos de la función cerebral. El compilador de este volumen, el neurocientífico David J. Linden, se di rigió a una serie de destacados investigadores del cerebro y les planteó la siguiente pregunta: ¿Cuál es la idea acerca de la funció n cerebral que más te gustaría explicar al mundo? Sus respuestas fueron la base de esta singular antología de ensayos de divulgación científica cuyo objetivo es expandir nuestro conocimiento de la mente humana y de sus posibilidades. Este extraordinario think tank de neurocientíficos, expertos en disciplinas como la conducta humana, la genética molecular, la biología evolutiva y la anatomía co mparada abordan una serie de interesantes cuestiones que van desde la personalidad a la percepción, el aprendizaje, la belleza, el a mor y el sexo. Todos ellos exploran de qué forma nuestras experiencias individuales pueden llegar a cambiar de manera dramática la c omposición del cerebro.El profesor Linden y sus colaboradores abren una nueva ventana que da al paisaje de la mente humana y al mund o en rápida evolución de la neurociencia, con esta esclarecedora compilación que se dirige tanto a los profesionales de la ciencia c omo a las personas interesadas en la divulgación científica.