Memories are jewels and here we keep them in a book. Memorias Ediciones offers personalized attention to its clients.
From the request of an edition, the interested will receive our Orientation Manual to help you prepare the interview and organize your memories. Then you will receive a visit from a biographer of Memorias Ediciones who will be the one to carry out the interview and collect all the information and material necessary for the realization of the book.
Share

Current promotions by MEMORIAS EDICIONES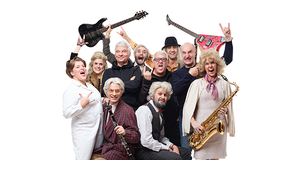 Promotion valid until 29/05/2022
FOREVER YOUNG al Teatre Poliorama
Una comèdia musical dirigida i adaptada per la companyia teatral TRICICLE i amb guió original de Erik Gedeon. Del 16 de març al 29 de maig de 2022.