Book launches
Presentation of Amors sense casa. Poesia LGBTQ catalana, curated by Sebastià Portell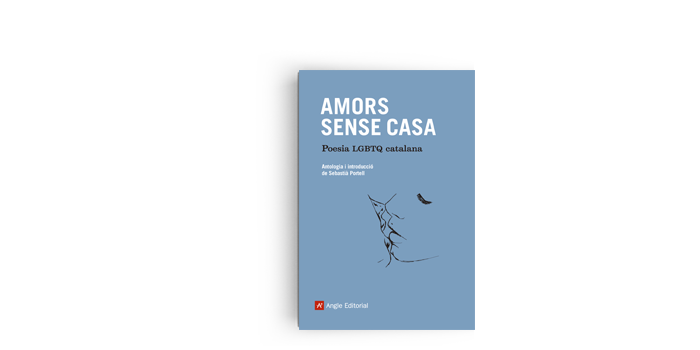 Angle Editorial and Laie invite you to the presentation of:
Amors sense casa. Poesia LGBTQ catalana, curated by Sebastià Portell
With Lluïsa Julià and Francesco Ardolino, professors and literary critics.
With the participation of the following poets: Bel Olid, Sílvia Bel, Maria Sevilla, Josep Miquel Servià, Carles Rebassa, Mireia Calafell, Jaume Creus, Manuel Forcano, Eduard Escoffet, Adrià Targa and Josep Micó.
Monday 22nd October at 19:00h in Laie Pau Claris
c. Pau Claris 85, Barcelona
Free entrance — Limited places
Events information
Laie Pau Claris
22/10/2018

Carrer de Pau Claris, 85, 08010 Barcelona
* Limited places