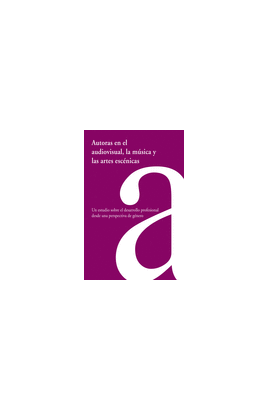 Add to favourites
AUTORAS EN EL AUDIOVISUAL, LA MÚSICA Y LAS ARTES ESCÉNICAS
UN ESTUDIO SOBRE EL DESAROOLLO PROFESIONAL DESDE UNA PERPECT
VAT included
Buy it now and we will send it to you when we have stock. The charge to your account will be made only when the product is shipped.
Status: Available for online purchase 4-5 days
Description
El objetivo central del estudio es conocer la situación laboral de las mujeres autoras socias de SGAE en el audiovisual, las artes e scénicas y la música desde una perspectiva de género.La investigación utiliza como referente de contraste la situación de los autore s varones socios de SGAE en esos mismos sectores. Por una parte, refleja tanto el discurso personal y las vivencias de las mujeres e n sus trayectorias profesionales como su discurso colectivo frente a los escenarios típicos a los que se enfrentan en este contexto: Por otra, presenta datos objetivos para conocer la situación de la mujer, aportando cifras sobre su presencia, el desarrollo de su profesión y las características del empleo.