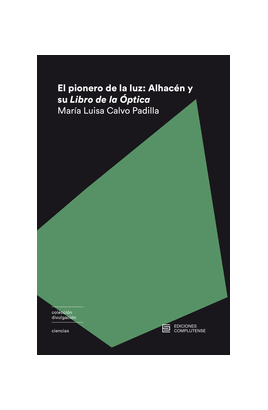 Add to favourites
EL PIONERO DE LA LUZ/ ALHACÉN Y SU LIBRO DE ÓPTICA
VAT included
For your convenience, you can request the collection of this copy at any of our physical stores. The information on availability in e-commerce does not imply the existence of physical stock in the store.
To check the stock in a physical store, you can contact any of our stores.
Status: With stock
Description
Entre las efemérides consideradas por Naciones Unidas para la declaración del año 2015 como Año Internacional de la Luz, una de ella s tuvo un significado especial: la celebración de la aparición hace aproximadamente un milenio de la obra del científico árabe Ibn a l-Hytham, más conocido como Alhacén, Libro de la Óptica o Kitab-al- Manazir. La primera edición aparecida en Europa de la versión la tina de esta magna obra data del s. XIII. Después se hicieron otras traducciones a lo largo de los siglos. El libro está dedicado a la vida de Alhacén, a su obra, a la edición en latín del Libro de la Óptica, editado en 1572 por el científico alemán Friedrich Risn er, y a la repercusión que tuvo su legado en el desarrollo posterior de la ciencia en Occidente.