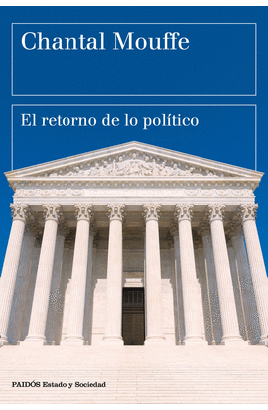 Add to favourites
EL RETORNO DE LO POLÍTICO
COMUNIDAD, CIUDADANÍA, PLURALISMO, DEMOCRACIA RADICAL
VAT included
For your convenience, you can request the collection of this copy at any of our physical stores. The information on availability in e-commerce does not imply the existence of physical stock in the store.
To check the stock in a physical store, you can contact any of our stores.
Status: Available for online purchase
Description
El mundo ha sufrido diversas convulsiones: conflictos étnicos, religiosos y nacionalistas que a su vez han coincidido con crisis de eficacia y legitimidad que han atravesando las democracias occidentales.En el presente libro, Chantal Mouffe arguye que la teoría d e la democracia liberal es incapaz de comprender esos problemas, sobre todo dada su concepción inadecuada y esencialista de la polít ica. El universalismo, el racionalismo y el individualismo de la teoría liberal acaban por provocarle un fuerte bloqueo ante la espe cificidad de lo político, principalmente frente al papel esencial que desempeñan los antagonismos y el poder en la vida social.