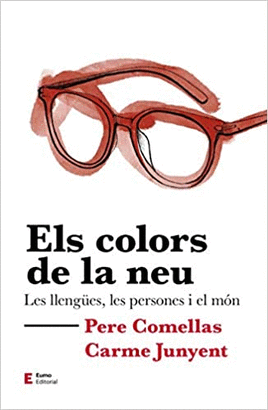 Add to favourites
ELS COLORS DE LA NEU
LES LLENGÜES, LES PERSONES I EL MÓN
VAT included
For your convenience, you can request the collection of this copy at any of our physical stores. The information on availability in e-commerce does not imply the existence of physical stock in the store.
To check the stock in a physical store, you can contact any of our stores.
Status: Available for online purchase
Description
LA LLENGUA ENS AJUDA A CONSTRUIR IDENTITAT, A SENTIR-NOS D'UNA COMUNITAT (O DE MÉS D'UNA), A TRANSMETRE NORMES O A ENDERROCAR RÈGIM S. AMB LA LLENGUA VIVIM. Sovint hem sentit dir que els esquimals tenen molts termes per anomenar la neu. Pensem que han trobat man eres de descriure-la amb més precisió a força d'observar-la sovint. Però no és ben bé així. Per començar, «esquimal» és una denomina ció imprecisa amb què designem diversos pobles de l'Àrtic que parlen llengües diferents. I, en segon lloc, totes les llengües adapte n el lèxic a les necessitats dels parlants, inventant o manllevant termes. No hi ha llengües primitives, ni més o menys aptes per a la filosofia, l'esquí o l'amor. Les afirmacions sobre la riquesa o la modernitat d'una llengua es basen en prejudicis. I per desmunt ar tots aquests tòpics, Pere Comellas i Carme Junyent s'han posat les ulleres d'antropòleg. Amb ells explorarem les relacions entre les llengües, les persones i el món.