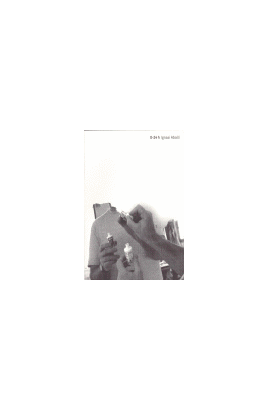 Add to favourites
IGNASI ABALLI
0-24 H
VAT included
For your convenience, you can request the collection of this copy at any of our physical stores. The information on availability in e-commerce does not imply the existence of physical stock in the store.
To check the stock in a physical store, you can contact any of our stores.
Status: With stock
Description
Aparentemente neutra, obras Aballí transmitir conteúdo perturbador e às vezes tingido uma crítica amarga do mundo. Por um lado, há o bras em que o artista desaparece e deixa o acúmulo de poeira ou ação corrosiva da luz solar sobre materiais configurar cada trabalho . Por outro lado, encontra-se o artista coleciona, organiza e reportagens de jornais meticulosamente inventariados, recolhe imagens reproduzidas ao infinito ou é uma homenagem ao anonimato dos outros. Apparently neutral, Aballí works convey disturbing content and sometimes dyed a bitter critique of the world. On the one hand, there are works in which the artist disappears and leaves the accumulation of dust or corrosive action of sunlight on materials configure each job. On the other, lies the artist collects, arranges and meticulously inventoried newspaper reports, collects images reproduc ed to infinity or pays homage to the anonymity of others.