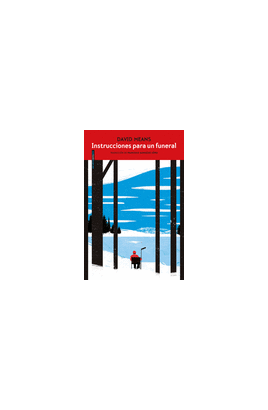 Add to favourites
INSTRUCCIONES PARA UN FUNERAL
VAT included
For your convenience, you can request the collection of this copy at any of our physical stores. The information on availability in e-commerce does not imply the existence of physical stock in the store.
To check the stock in a physical store, you can contact any of our stores.
Status: Available for online purchase
Description
Con Instrucciones para un funeral, David Means regresa por todo lo alto al género que cimentó su prestigio literario: el relato. En esta prodigiosa colección de cuentos unas narraciones intrincadas, fascinantes, profundamente poéticas y emotivas que confirman a su autor como uno de los grandes escritores norteamericanos contemporáneos, Means reflexiona sobre el adulterio, la paternidad, las am istades traicionadas, el odio de clase, la adicción, la soledad y el desamparo en todas sus esquivas mutaciones, y lo hace con hondu ra y originalidad, con ingenio y sabiduría, con una mezcla marca de la casa de concisión y hechizo, de elegía, existencialismo y per feccionismo formal.Los personajes de Means afrontan distintos tipos de pérdida, ya sea el trabajo, su pareja o la razón/ son seres a la deriva, sin asideros, cuyas vidas se han visto marcadas por la violencia o el infortunio, y para quienes el mundo se ha vuelto u n lugar inseguro, hostil, desdibujado. No importa el grado o la naturaleza del sufrimiento de dichos personajes: Means y con él, el lector parece confiar plenamente en el poder redentor de las historias. Comparado por la crítica con Denis Johnson, Alice Munro, Joh n Cheever, Tobias Wolff o Raymond Carver, David Means es uno de los grandes maestros de la narrativa breve e indudablemente una lect ura imprescindible.