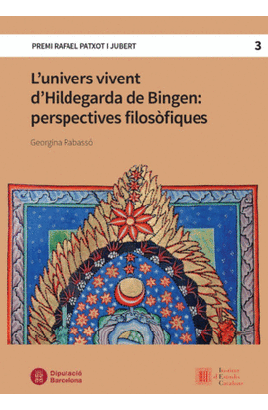 Add to favourites
L'UNIVERS VIVENT D'HILDEGARDA DE BINGEN/ PERSPECTIVES FILOSÒFIQUES
PERSPECTIVES FILOSÒFIQUES
VAT included
For your convenience, you can request the collection of this copy at any of our physical stores. The information on availability in e-commerce does not imply the existence of physical stock in the store.
To check the stock in a physical store, you can contact any of our stores.
Status: Available for online purchase
Description
Com la mateixa Hildegarda assenyala, la seva recerca espiritual al voltant de la realitat natural es distingeix clarament de l'escru tini filosòfic de la natura que promouen els mestres escolàstics de l'època. No obstant, la concepció de l'univers que presenta l'au tora té paral.lelismes significatius amb la filosofia de la natura del segle XII. Aquesta és una de les paradoxes a resoldre mitjanç ant l'anàlisi de l'obra d'Hildegarda de Bingen, una pensadora en constant diàleg amb els esdeveniments del seu temps. La cosmologia d'Hildegarda estableix un pont amb la teologia i l'antropologia. És un àmbit al qual dedica una reflexió aprofundida, continuada en el temps i que vincula a altres sabers, com ara la medicina i la música. L'autora sosté que l'ésser humà es troba connectat amb Déu i també amb el món, i que ha d'aprendre a orientar la seva ànima tot cercant l'ajuda de les forces vives, tant les físiques com les espirituals, en l'univers creat.