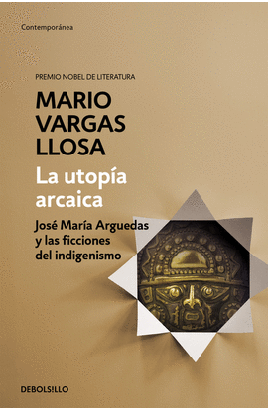 Add to favourites
LA UTOPIA ARCAICA
JOSÉ MARÍA ARGUEDAS Y LAS FICCIONES DELINDIGENISMO
VAT included
For your convenience, you can request the collection of this copy at any of our physical stores. The information on availability in e-commerce does not imply the existence of physical stock in the store.
To check the stock in a physical store, you can contact any of our stores.
Status: Available for online purchase
Description
En La utopía arcaica, Mario Vargas Llosa nos acerca a la figura del novelista peruano José María Arguedas, una de las más importante s del movimiento indigenista latinoamericano, conocido por su compromiso revolucionario. «Mi interés por Arguedas no se debe solo a sus libros/ también a su caso, privilegiado y patético. Privilegiado porque en un país escindido en dos mundos, dos lenguas, dos cul turas, dos tradiciones históricas, a él le fue dado conocer ambas realidades íntimamente, en sus miserias y grandezas. Patético porq ue el arraigo en esos dos mundos antagónicos hizo de él un desarraigado.» Mario Vargas Llosa Antropólogo, universitario e intelectu al militante, Arguedas «fue un hombre bueno y un buen escritor, pero hubiera podido serlo más si, por su sensibilidad extrema, su ge nerosidad, su ingenuidad y su confusión ideológica, no hubiera cedido a la presión política del medio académico e intelectual en el que se movía para que, renunciando a su vocación natural hacia la ensoñación, la memoria privada y el lirismo, hiciera literatura so cial, indigenista y revolucionaria», como afirma el propio Vargas Llosa. Cruce entre la biografía, la historia y la crítica literar ia, La utopía arcaica dibuja un fresco del contexto histórico del país, reseña la vida de Arguedas, matiza sus libros y trata de des cribir la inmolación de un talento literario por razones éticas y políticas.