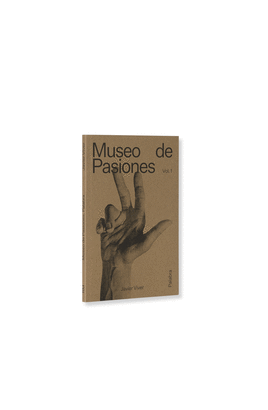 Add to favourites
MUSEO DE PASIONES. PALABRA (VOL. 1)
VOLUMEN 1
VAT included
For your convenience, you can request the collection of this copy at any of our physical stores. The information on availability in e-commerce does not imply the existence of physical stock in the store.
To check the stock in a physical store, you can contact any of our stores.
Status: Available for online purchase
Description
Museo de Pasiones es la singular publicación de la exposición que conel mismo título realizó Javier Viver en el Museo Lázaro Galdian o y enla Capilla de los Arquitectos de la Iglesia de San Sebastian (Madrid), entre el 5 de mayo y el 20 de septiembre de 2020. Con e ste punto de partida su autor ha trabajado mano a mano conel historiador del arte Horacio Fernández para ofrecer un novedosorecorrid o por la exposición en dos volúmenes, uno de Palabra y otro de Imagen.El primero está compuesto por una extensa y nadaconvencional c onversación entre el artista y el historiador.El volumen de Imagen supone una nueva forma de recorrer lassalas para descubrirlo invi sible. Un recorrido ascendente desde laentrada del Museo Lázaro Galdiano hasta la linterna de la cúpula deVentura Rodríguez en la Ca pilla de los Arquitectos guiados por elvuelo de la paloma del Espíritu.