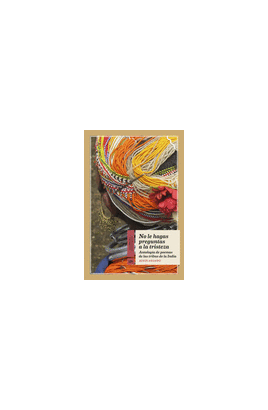 Add to favourites
NO LE HAGAS PREGUNTAS A LA TRISTEZA
ANTOLOGÍA DE POEMAS DE TRIBUS DE LA INDIA
VAT included
For your convenience, you can request the collection of this copy at any of our physical stores. The information on availability in e-commerce does not imply the existence of physical stock in the store.
To check the stock in a physical store, you can contact any of our stores.
Status: Available for online purchase
Description
Olvidados, marginados y casi ausentes del progreso, en India hay clasificados más de setecientos grupos étnicos que suman cien millo nes de personas. Conocidos como adivasis (poblaciones primeras) y, de manera más reciente, como vanvasis (habitantes de los bosques) , son una población heterogénea de la que ya hay referencias en textos clásicos como el Mahabhárata. Hoy afrontan un mas que difícil presente sin otro horizonte que el vertiginoso proceso de aculturación al que están siendo condenados. Jesús Aguado lleva años inte resándose por ellos y por su deslumbrante legado cultural. Estos poemas hablan del amor y la guerra, de la peligrosidad de la selva y el azar de las cosechas, de ritos y misterios, de la naturaleza y la familia, de la muerte y los espíritus, de lo local y lo unive rsal. Gotas de sabiduría que siguen iluminando los sombríos rincones de sus bosques o lo que queda de ellos.