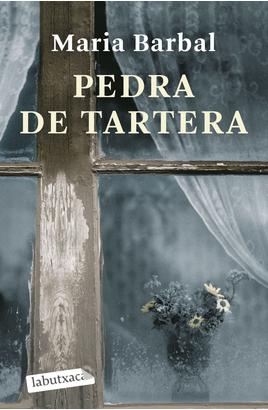 Add to favourites
PEDRA DE TARTERA
VAT included
For your convenience, you can request the collection of this copy at any of our physical stores. The information on availability in e-commerce does not imply the existence of physical stock in the store.
To check the stock in a physical store, you can contact any of our stores.
Status: Available for online purchase
Description
«Em sento com una pedra amuntegada en una tartera. Si algú o alguna cosa encerta a moure-la, cauré amb les altres rodolant cap avall. Si res no s'atansa m'estaré quieta aquí dies i dies...». La Conxa es veu així quan empresonen el seu marit al final de la Guerra Civil. D'adolescent, ella va haver de deixar la família en un poble del Pallars per viure amb la de la seva tia i, d'aquesta manera, ajudar-la en una altra població de la mateixa comarca. Allà va conèixer en Jaume, paleta i fuster d'un poble veí, de qui es va enamorar, i s'hi va casar. Per raó de la Història, a la protagonista li cal aprendre de la resistència pacífica dels minerals. Ambientada al Pallars en el període històric que va des de començaments de segle fins als anys seixanta, Pedra de Tartera ens narra en primera persona la vida d'una dona que refà la seva trajectòria vital lluny dels paratges que la van veure néixer i ens passeja pels episodis més importants de la nostra història, com ara l'adveniment de la República, la Guerra Civil o el franquisme.