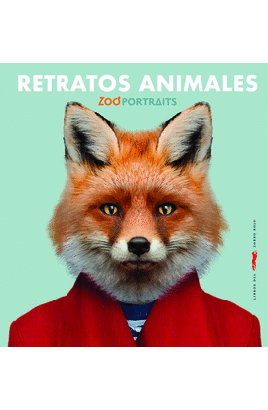 Add to favourites
RETRATOS ANIMALES
VAT included
For your convenience, you can request the collection of this copy at any of our physical stores. The information on availability in e-commerce does not imply the existence of physical stock in the store.
To check the stock in a physical store, you can contact any of our stores.
Status: With stock
Description
Una foca luciendo pajarita y bombín, una jirafa ataviada con un elegante fular, un oso negro americano con camiseta de rugby, un águ ila calva embutida en una chaqueta de aviador Setenta personajes animales, entre ellos algunas de las especies más amenazadas de nue stro planeta, miran de frente al objetivo de este singular fotógrafo, Yago Partal, creador de un divertido juego de humanización y m oda, en el que conviven arte, información y denuncia. Este proyecto se inició en 2013, y sigue creciendo. Hoy día, Zoo Portraits es una marca propia que ha llamado la atención de los medios de comunicación internacionales.Este libro de conocimiento, además de caut ivadoras imágenes, ofrece un texto informativo encabezado por la pregunta, «¿Sabías que...?» sobre la especie en foco y una ficha té cnica con datos actualizados sobre el hábitat, la población, la alimentación o la esperanza de vida. Entre la selección de especies se encuentran algunas en grave peligro de extinción, como el macaco negro encrestado o el leopardo del Amur, pero también otros como el hurón o la raza de perro beagle, que son objeto de la experimentación con animales. La pregunta que deja abierta es: ¿cuál de el los no está amenazado?