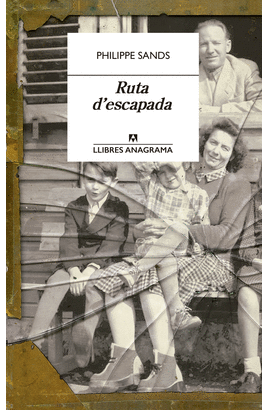 Add to favourites
RUTA D'ESCAPADA
VAT included
For your convenience, you can request the collection of this copy at any of our physical stores. The information on availability in e-commerce does not imply the existence of physical stock in the store.
To check the stock in a physical store, you can contact any of our stores.
Status: Available for online purchase
Description
Juliol de 1949. Un home amb una afecció hepàtica greu ingressa en un hospital de Roma. L'hi han dut uns monjos i s'hi registra amb e l nom de Reinhardt, una identitat falsa. El visiten un bisbe, un metge i una dama prussiana. El pacient mor i la dama prussiana envi a una carta a la família. El veritable nom del malalt misteriós és Otto Wächter, i la carta arribarà a la seva dona, la Charlotte, i després passarà als seus fills. És el fill petit, en Horst, qui dirà anys després a l'autor d'aquest llibre que no és cert que el s eu pare morís d'una malaltia.Què és veritat? I sobretot: qui era Otto Wächter? A Ruta d'escapada, Philippe Sands reconstrueix la vid a d'aquest individu que va estudiar dret a Viena i després se'n va anar a Berlín per tornarne convertit en un jerarca nazi i destit uir els professors jueus que havia tingut a la universitat. Durant la Segona Guerra Mundial, va ser destinat a Cracòvia/ allà la sev a firma surt als documents que van dur milers de persones a la mort. I per què va anar a parar a Roma? Provava de fugir cap a l'Amèr ica del Sud, protegit per membres del Vaticà.Amb el tremp narratiu de la millor novel·la d'espies, Sands explora els motius que duen alguns homes a cometre actes inhumans mentre ens submergeix en el passat convuls d'Europa i en la història d'una família incapaç de reconèixer els pecats del pare.