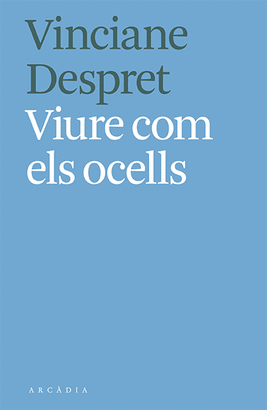 Add to favourites
VIURE COM ELS OCELLS
VAT included
For your convenience, you can request the collection of this copy at any of our physical stores. The information on availability in e-commerce does not imply the existence of physical stock in the store.
To check the stock in a physical store, you can contact any of our stores.
Status: Available for online purchase
Description
¿Què és el territori des del punt de vista dels animals? Durant la primavera, els ocells s'aïllen, canten tan fort com poden, no tol eren la presència d'altres ocells, s'amenacen, s'ataquen i, sobretot, vigilen que ningú creui la frontera del seu territori. Una fro ntera que és invisible als ulls humans, però perfectament tangible en el món de les aus. Aquesta constatació serveix a Vinciane De spret per analitzar el desenvolupament dels estudis ornitològics i adonar-se que, com més va, més complexos són els descobriments pe l que fa a les formes d'ocupació del territori: per als ocells, l'assentament en el lloc expressa una manera de viure plegats. Des pret és una de les veus més singulars de l'anomenat «gir animal» en les ciències socials i la crítica cultural, i amb aquest assaig aconsegueix que fins i tot els més profans parem l'orella i escoltem el cant dels ocells amb una atenció renovada. Potser les seves melodies indesxifrables no ens diuen res d'intel·ligible però segurament faran que ens replantegem (nosaltres, els humans) la noció de territori i la manera d'habitar els llocs.