Theater of small dimensions thought to innovate, to look for new scenic experiences and to delight with the theater literature. It offers a specific program to enjoy with the family.
Share

Current promotions by TEATRE GAUDÍ BARCELONA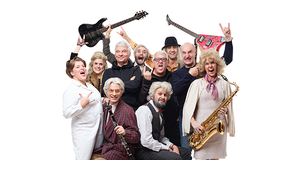 Promotion valid until 29/05/2022
FOREVER YOUNG al Teatre Poliorama
Una comèdia musical dirigida i adaptada per la companyia teatral TRICICLE i amb guió original de Erik Gedeon. Del 16 de març al 29 de maig de 2022.