18/02/2019
Berenice Abbott. Portraits of Modernity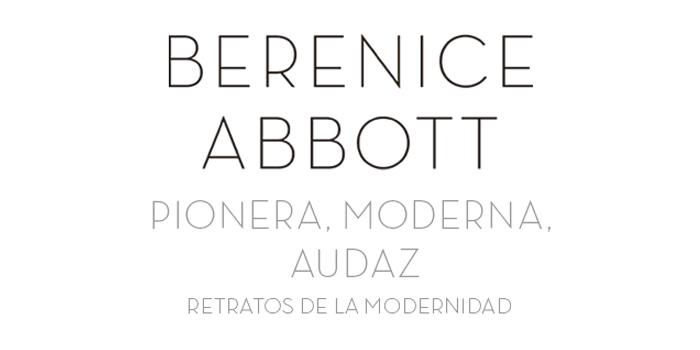 From February 20 to May 19, 2019 at the Fundación Mapfre in Barcelona.
Berenice Abbott (Springfield, Ohio, 1898 - Monson, Maine, 1991) is one of the great representatives of American photography in the first half of the 20th century and her work shows a great modernity.
During the time she lived in Paris, Abbott worked with Man Ray, introducing herself in photography. Through Ray she met the photographer Eugène Atget, from whom she dedicated himself to promoting the work.
The exhibition includes more than 200 photographs that show impressive images of New York, Paris and also of scientific subject.
Below you will find a bibliographical selection related to the exhibition.