20/06/2019
El Víbora. Comix Countercultural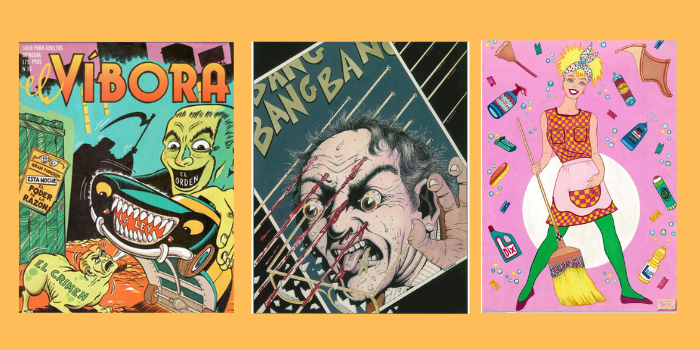 Museu Nacional d'Art de Catalunya, June 21st – September 29th 2019
Between 1979 and 2004 the transgressor comic spoke about issues related to drugs, sexual freedom and life in the underworld by renowned authors such as Nazario, Mariscal, Gallardo, Mediavilla, Max, Pons, Ceesepe, Marti, Roger and Tornasol, among others.
The exhibition presents 35 original works, a large sample of documents and a selection of almost 100 covers.
We present the bibliographical selection about the exhibition.