07/03/2019
Essential Cualladó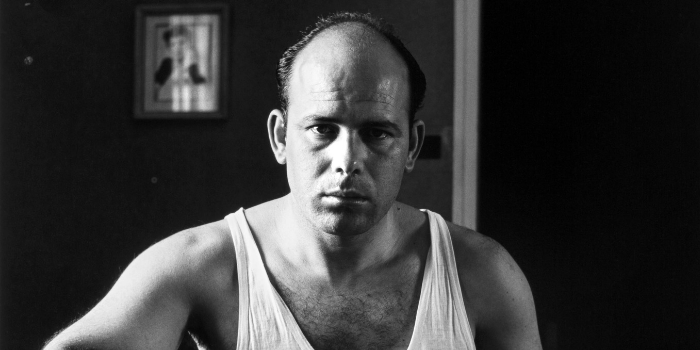 La Pedrera, March 8 to June 30, 2019
This exhibition allows you to discover one of the most important and singular Spanish photographers of the second half of the 20th century.
Gabriel Cualladó (Massanassa, Valencia, 1925 - Madrid, 2003) was a self-taught photographer who always defined himself as an amateur. However, he collaborated with groups of photographers such as La Palangana, which opposed to the most classical currents, AFAL (with members such as J. Colom, X. Miserachs, O. Maspons or L. Pomés) or the Escuela de Madrid. In 1994 he received the National Prize for Photography from the Ministry of Culture of Spain.
His photographs reproduce his daily life, including his family and friends, through a simple but at the same time very personal look that gives reality a poetic dimension.
Below you will find a bibliographical selection related to the exhibition.
Photo: GABRIEL CUALLADÓ. Autoretrat amb samarreta. Madrid, 1958 © Família Cualladó