06/03/2019
Laie, the bookshop at ARCOmadrid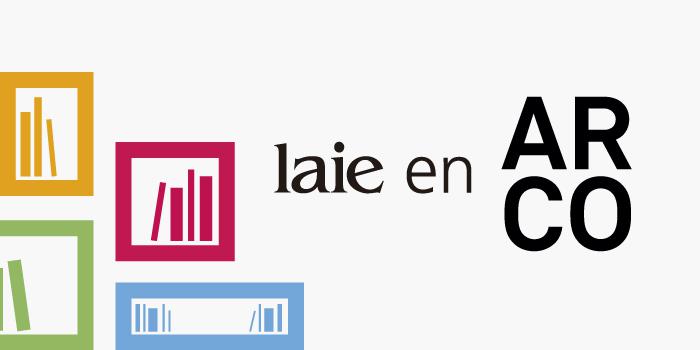 One more year, Laie has participated at the International Contemporary Art Fair
ARCOmadrid from February 27 to March 3.
For more than 10 years, we have been present at this important gathering of collectors, gallerists, artists and art professionals from all over the world. Laie has been the only reference library of the fair, given its role as cultural agent and its link with the art world.
We have presented a wide selection of articles to discover to visitors the latest trends and the most relevant national and international names today. We have proposed bibliographic tours linked to the world of contemporary art, photography, architecture and design; with specialized proposals in other disciplines such as urban art, illustration or comics.
As always, we have presented a section of books and articles for children aimed at creativity and artistic development.
Below you can consult part of the bibliographical selection and the exclusive objects that we have shown in our stand 9J14 (pavilion 9).