01/10/2020
Lee Friedlander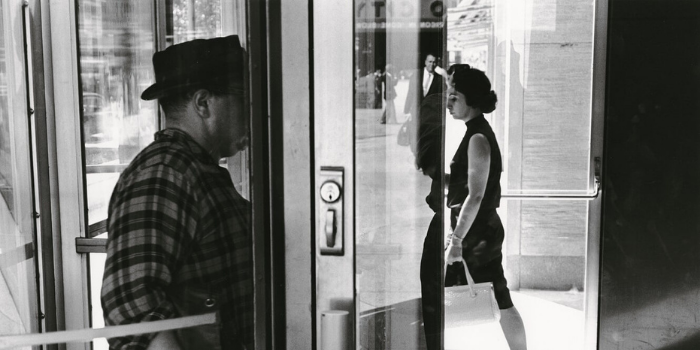 From October 1, 2020 to January 10, 2021 in the Fundación MAPFRE Recoletos Exhibition Hall (Madrid)
Lee Friedlander (Aberdeen, Washington, 1934) is one of the most prominent and influential American photographers of the 20th century. In this exhibition inaugurated by Fundación MAPFRE in Madrid, we will be able to see a chronological journey through the extensive work of this author.
The exhibition includes portraits, self-portraits, family photographs, nature and urban landscapes that make up his particular image of American society. In addition, the exhibition highlights several of his projects turned into books: The Little Screens, The American Monument or America by Car, among others.
To better understand the relevance of this photographer, we present the following bibliography that you will also find in the Laie bookstore of the Fundación MAPFRE Madrid.