28/10/2019
Osamu Tezuka, the God of Manga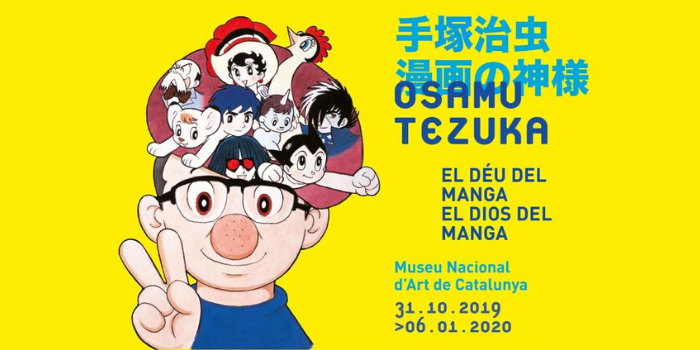 Museu Nacional d'Art de Catalunya, from 31st October 2019 until 6th January 2020
This exhibition introduces us to Osamu Tezuka (1928-1989), considered the father of manga and one of the most important comic authors of all time.
He began publishing manga shortly after World War II with very innovative proposals, which were inspired by film and animation and much longer than usual. His prolific production has had a great influence throughout the comic world and in many of the subsequent authors.
Astro Boy, The Princess Knight or Kimba, the White Lion are some of his most outstanding creations. The exhibition includes almost 200 originals by this artist called "the God of Manga" and it is the result of collaboration between FICOMIC and the Museu Nacional d'Art de Catalunya.
Below you will find the bibliography related to this exhibition.
Image: © Tezuka Productions