23/11/2018
Pablo Picasso and the publishers Gustavo Gili. Work and friendship.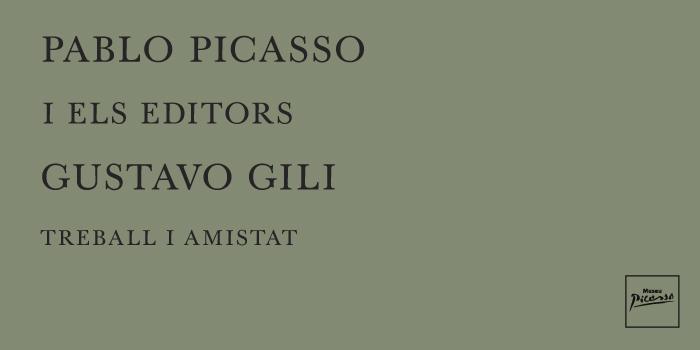 Museum Picasso, November 23, 2018 to February 24, 2019.
The exhibition presents for the first time the Gustau Gili and Anna Maria Torra Archive, acquired by the Picasso Museum in 2014, and a selection of the documentary collections from the Gustavo Gili Editorial donation of the same year.
This archive allows us to know the works of Picasso related to graphic arts, bibliophilia and artist's books.
Barcelona is the city where the relationship, both professional and personal, is located between Picasso and the Gili publishers and the exhibition tells us about this triangle: Picasso-Gili-Barcelona.