07/11/2019
Pablo Picasso, Paul Eluard. A sublime friendship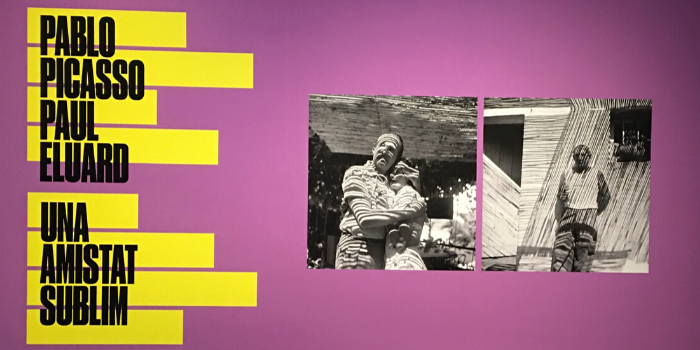 Museu Picasso from 8 November 2019 to 15 March 2020
Paul Eluard and Pablo Picasso met in 1935 and since then they began a deep friendship that was not truncated until Eluard's death in 1952.
This exhibition of the Picasso Museum
brings us closer to the figures of the artist and the Dadaist and Surrealist poet and also to the friendship they shared, with the mutual influences and fruitful collaborations. We will find diverse materials: books, poems, illustrated works, portraits, drawings, photographs of Man Ray and Brassaï, correspondence and documentary films as the result of an intense research.
A never seen before exhibition because it relates the links between Picasso and a writer, and not with another artist, and also because it's related to the literary side of Picasso, which explores the other exhibition that we can see these days at the Picasso Museum of Barcelona: Picasso poet.
Below you can consult a bibliographical selection and articles related to the theme of the exhibition.