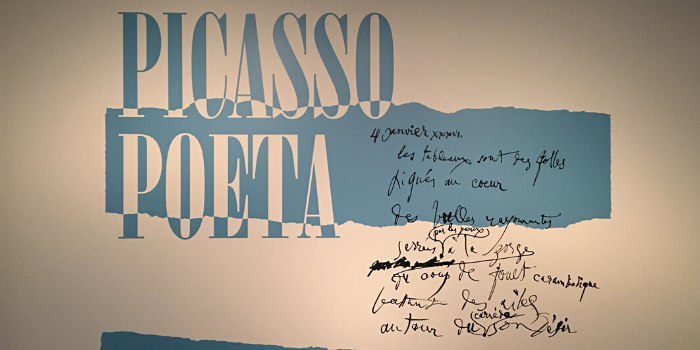 Museu Picasso, from November 8, 2019 to March 1, 2020
The exhibition
highlights the importance of poetic writing in the creative process of the artist and reflects on the close relationship between writing and painting. You will find collages, repetitions, variations and artist's books, some of which are unique copies.
In fact, Marie-Laure Bernadac (curator of the exhibition with Emmanuel Guigon, Claustre Rafart and Androula Michael) emphasizes that Picasso's poetry must be understood as another element in his work, because Picasso cannot be disaggregated by techniques: must be understood as a whole.
Below you can consult a bibliographical selection and articles related to the theme of the exhibition.