16/10/2018
Stanley Kubrick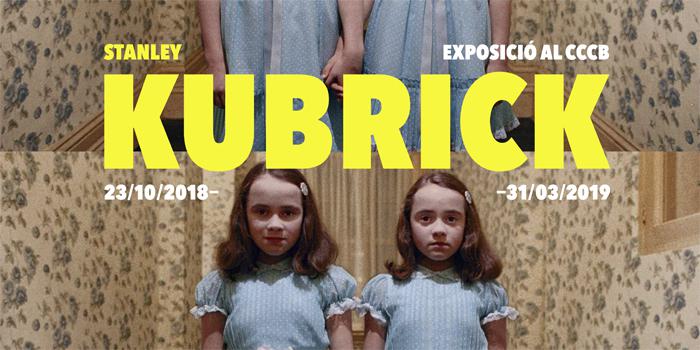 CCCB, 24 October 2018 - 31 March 2019
Alfred Hitchcock, Martin Scorsese, Billy Wilder, Ingmar Bergman, Federico Fellini ... Stanley Kubrick is in the select group of filmmakers that have defined the seventh art and have extended their influence beyond the big screen.
The exhibition that we can see at the Center of Contemporary Culture of Barcelona is an excellent opportunity to get into Kubrick's work. It shows that it is possible to enjoy even more his films: from the pieces of the recording equipment to objects that have become icons of the 20th century.
After visiting several cities, the exhibition curated by Hans-Peter Reichmann and Tim Heptner receives the contribution of the film critic and writer Jordi Costa with unpublished content.