03/10/2019
The history of Barça returns to Laie Pau Claris by Frederic Porta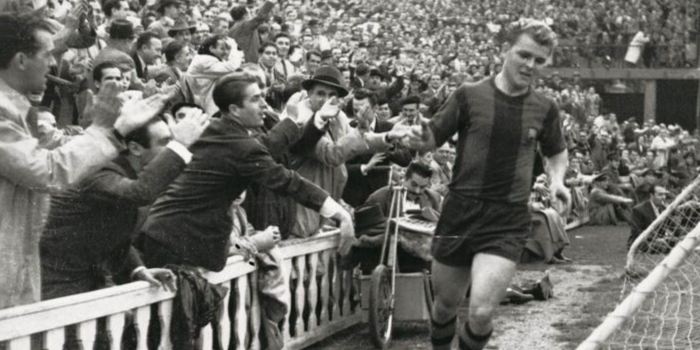 This Friday, October 4, the Shakespeare room of Laie Pau Claris will host "A snack with history II", an act where journalist Frederic Porta will talk about the history of Barça between 1936 and 1961 (end of Bern).
The first session, dedicated to the period between 1899 and 1939, took place in March, with great public attendance.
The organizer of the event is El senyor Ramon, a platform created by a group of F.C. Barcelona members to reflect and debate on the Barcelona club that is presented as the first "think tank" of Barça.
SCHEDULE: from 6 p.m. to 8 p.m.
PRICE: € 10 (includes snack)
REGISTRATIONS: by email to info@elsenyoramon.cat. Limited places and in order of registration.
Photo: Kubala celebrating one of the goals he scored / FCB