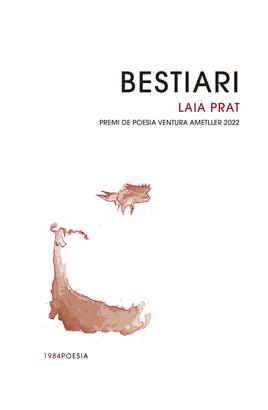 Add to favourites
BESTIARI
VAT included
For your convenience, you can request the collection of this copy at any of our physical stores. The information on availability in e-commerce does not imply the existence of physical stock in the store.
To check the stock in a physical store, you can contact any of our stores.
Status: With stock
Description
Aquí us les deixo [les meves bèsties]. Cadascú que en jutgi la versemblança, però no em busqueu. Jo ja no en vull saber res més. Al cap del temps,el que n'he après pel camí,amb el que em quedo,és amb el plaer de la recerca i de constatarque, en la impossibilitat de poder pensar i saber-ho tot, hi ha l'ampladai el formidable espaiinfinit,d'expansió de la nostra ment. Bon viatge. Laia Prat Garcia (Barcelona, 1982) és antropòloga de formació i treballa com a professora. També dinamitza tallers d'escriptura per a totes les edats, a biblioteques i escoles, i escriu narrativa i poesia. L'any 2015 va rebre el Premi Ciutat d'Igualada Joan Llacuna de Poesia pel seu primer poemari, Al revers del tapís (Viena, 2016), i el 2017 va rebre el Premi Sant Narcís de Girona pel recull de contes Coses que passen (Curbet Edicions, 2017). També ha format part de Bones confitures, la primera antologia de microrelat en català, a càrrec de Jordi Masó (Témenos, 2019). El 2022, aquest Bestiari ha estat reconegut amb el Premi de Poesia Ventura Ametller. Actualment viu a Sant Quirze del Vallès.