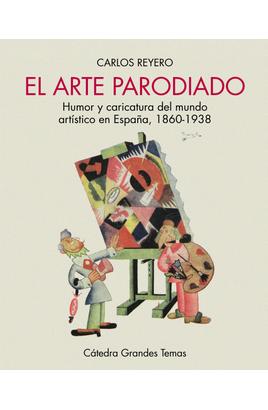 Add to favourites
EL ARTE PARODIADO
HUMOR Y CARICATURA DEL MUNDO ARTÍSTICO EN ESPAÑA, 1860-1938
VAT included
For your convenience, you can request the collection of this copy at any of our physical stores. The information on availability in e-commerce does not imply the existence of physical stock in the store.
To check the stock in a physical store, you can contact any of our stores.
Status: With stock
Description
En el mundo contemporáneo, la parodia ha acompanado con frecuencia a la recepción del arte, históricamente asociado con la seriedad. Este libro analiza el fenómeno como recurso humorístico, durante un periodo en el que estuvo omnipresente en la vida cultural y política espanola a través de la prensa. El objetivo es reconocer cómo, por qué, para qué, cuándo y con qué consecuencias el imaginario artístico llamó la atención de los humoristas gráficos y suscitó tanta atención entre los lectores de periódicos. El humor aparece siempre ligado a la dualidad y al relativismo de nuestra posición ante un mundo inestable. Si todo aquello sobre lo que se bromea encierra un tabú, la utilización del mundo del arte como objeto de risa pone de manifiesto los temores de su incomprensión y, al propio tiempo, la fascinación que suscita. Esa dualidad es uno más de los desdoblamientos y de los constantes cambios de posición del ser humano, ligados a una inseguridad por la pérdida de un canon: el que ríe es objeto de risa, el observador es observado, el poder se convierte en contrapoder, lo serio se transforma en cómico. En definitiva, la risa es ambigua. Quién sabe si lo que nos hace reír hoy nos hará llorar manana.