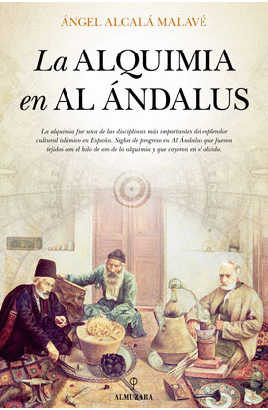 Add to favourites
LA ALQUIMIA EN AL ANDALUS
VAT included
For your convenience, you can request the collection of this copy at any of our physical stores. The information on availability in e-commerce does not imply the existence of physical stock in the store.
To check the stock in a physical store, you can contact any of our stores.
Status: With stock
Description
La alquimia en Al Ándalus fue una de las disciplinas más importantes del esplendor cultural islámico en Espana. Siglos de progreso e n Al Ándalus que fueron tejidos con el hilo de oro de la alquimia y que cayeron en el olvido. Desde la llegada de Abderrahmán I, el Inmigrado, a Al Ándalus en el ano 756, hasta la caída del califato en el 1030, y tiempo después de los almorávides y almohades, los andalusíes se convirtieron en testigos de excepción de un arte que no se introduciría en Europa hasta el siglo XII. En los anos de e splendor del islam, Al Ándalus se convirtió en el faro más luminoso en todas las ramas de la ciencia y las artes, a las puertas mism as de Europa. Grandes estudiosos de la alquimia que se trajeron los saberes de Oriente y que el islam recogió como antorcha al caer el Imperio romano. Su máximo apogeo llegó con Abderrahmán III quien instauró el gran árbol de la sabiduría bajo el que convivieron l as tres religiones y convirtió a Córdoba en capital del saber.