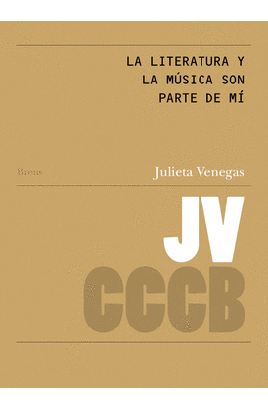 Add to favourites
098 LA LITERATURA Y LA MÚSICA SON PARTE DE MI / LITERATURE AND MUSIC ARE PART OF ME
BREUS 098
VAT included
For your convenience, you can request the collection of this copy at any of our physical stores. The information on availability in e-commerce does not imply the existence of physical stock in the store.
To check the stock in a physical store, you can contact any of our stores.
Status: With stock
Description
M´agradaria explicar-vos com ha sigut el meu procés personal com a compositora, com els llibres que llegeixo no només han sigut una part inspiradora, sinó vital pel meu treball, tant en la música com en l´esfera personal.Me gustaría contarles mi proceso personal c omo compositora, cómo los libros que leo no sólo han sido una parte inspiradora, sinó vital en mi trabajo, tanto en la música como e n lo personal.Id like to tell you about my personal process as a composer and how the books I read have not only been an inspiring part but also vital for my work in music, and personally too.