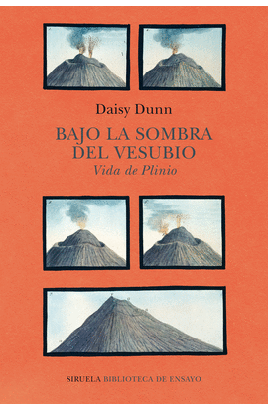 Add to favourites
BAJO LA SOMBRA DEL VESUBIO
VIDA DE PLINIO
VAT included
For your convenience, you can request the collection of this copy at any of our physical stores. The information on availability in e-commerce does not imply the existence of physical stock in the store.
To check the stock in a physical store, you can contact any of our stores.
Status: Available for online purchase
Description
Cuando Plinio el Viejo, viajero, historiador y almirante de la flota imperial, murió en Estabia durante la famosa erupción del Vesub io en el año 79, dejó tras de sí los treinta y siete libros de su Historia natural /un fabuloso compendio que abarca conocimientos s obre materias de todo orden, desde la luna o el reino vegetal hasta la eficacia de los ciempiés en la curación de úlceras/ y un sobr ino adolescente que lo veneraba. Plinio el Joven heredó entonces los cuadernos de su tío /repletos de sabiduría y brillantes int uiciones/ y se esforzaría durante toda su vida por mantener vivo su legado. Amigo del historiador Tácito, del biógrafo Suetonio y de l poeta Marcial, fue además coleccionista de villas, abogado, senador y cronista del Imperio romano, desde los oscuros días de terro r bajo el mandato de Domiciano hasta los más apacibles tiempos del emperador Trajano. Bajo la sombra del Vesubio es una biografí a narrativa y dual que, entretejiendo las cartas de Plinio el Joven con extractos de los libros de Plinio el Viejo, devuelve la vida al padre y al hijo adoptivo, al mentor y al discípulo, a dos de las mentes más brillantes de la Antigüedad clásica, a la vez que de spliega a través de su mirada el fascinante panorama de la Roma del siglo I d. C.