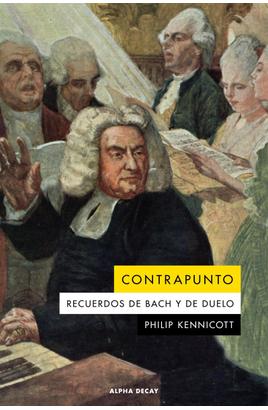 Add to favourites
CONTRAPUNTO
RECUERDOS DE BACH Y DE DUELO
VAT included
For your convenience, you can request the collection of this copy at any of our physical stores. The information on availability in e-commerce does not imply the existence of physical stock in the store.
To check the stock in a physical store, you can contact any of our stores.
Status: With stock
Description
Philip Kennicott quiso dejar constancia, a través de estas páginas, de sus esfuerzos para estar a la altura de este desafío autoimpuesto. Como en la técnica musical del contrapunto -de la cual Bach es considerado el maestro absoluto-, en este libro se combinan dos melodías para formar un conjunto armonioso, bello y conmovedor: por un lado, la historia personal de Kennicott, un joven atenazado por la dominante figura de su madre, a la que amó y odió tanto como al piano que ella le forzó a tocar, y por el otro, la historia de Johann Sebastian Bach y sus Variaciones Goldberg, una obra misteriosa, con muchas lagunas de información, que gracias a intérpretes como Glenn Gould se ha convertido en una de las composiciones más escuchadas y queridas de la historia de la música.