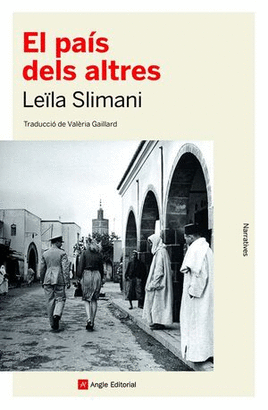 Add to favourites
EL PAIS DELS ALTRES
PRIMERA PART/ GUERRA, GUERRA, GUERRA
VAT included
For your convenience, you can request the collection of this copy at any of our physical stores. The information on availability in e-commerce does not imply the existence of physical stock in the store.
To check the stock in a physical store, you can contact any of our stores.
Status: Available for online purchase
Description
«ÉS UNA GRAN NOVEL·LA SOBRE LA DESCOLONITZACIÓ, SOBRE LA INCOMPRENSIÓ I LA INTOLERÀNCIA.» - FRANCE INTER El 1944 la Mathilde, una jo ve alsaciana, s'enamora de l'Amine Belhaj, un oficial marroquí que lluita a l'exèrcit francès. Acabada la Segona Guerra Mundial, la parella es trasllada a Meknès a l'interior del Marroc. Mentre l'Amine s'escarrassa perquè una finca de terra pedregós comenci a dona r fruit, la Mathilde se sent més i més ofegada pels costums i el clima inclement del país: aïllada a la finca, amb dos fills petits, pateix la desconfiança que inspira per ser estrangera, per ser dona, per ser catòlica. Al llarg dels deu anys que abraça la novel·l a, la tensió social i política anirà creixent subtilment, fins que al 1955 el Marroc està al caire de la independència. Amb l'anteri or novel·la, _Una dolça cançó_ (Premi Goncourt 2016), Slimani va triomfar en més de cinquanta països. Ara, l'enorme ambició d'_El pa ís dels altres_ (primer volum d'una trilogia), la consolida entre els millors escriptors del planeta, amb una energia emotiva, una c omprensió de l'ànima humana i una habilitat narrativa de primer ordre.