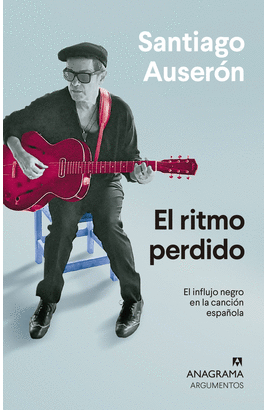 Add to favourites
EL RITMO PERDIDO
EL INFLUJO NEGRO EN LA CANCIÓN ESPAÑOLA
VAT included
For your convenience, you can request the collection of this copy at any of our physical stores. The information on availability in e-commerce does not imply the existence of physical stock in the store.
To check the stock in a physical store, you can contact any of our stores.
Status: Available for online purchase
Description
Santiago Auserón explora las raíces negras de la música española y desupropia obra con Radio Futura y como Juan Perro. Este libroesu nfascinante viaje a las raíces secretas y los orígenes recónditosdenuestra música. Siguiendo el hilo del pasado, Santiago Auseróncantantedel mítico grupo Radio Futura después reconvertido en eltrovador JuanPerro descubre la pervivencia de la negrituden la tradic ión musicalespañola.Este es un periplo que nos lleva por África, Persia,al-Ándalus, América, la Nueva Orleans del jazz, LaHabana del soncubano, los tangos africanos Ritmos presentes yrastreables en nuestrascanciones, desde los cantos populares del Siglode Oro hasta el rock,pasando por el flamenco o la rumba. Lo que se nospropone es unaexploración musicológica de gran ambición y originalidad,y al mismotiempo también una suerte de autobiografía, ya que plantea unrecorridopor las influencias y las vivencias del propio autor. Auserónhacedescubrimientos y aportaciones sorprendentes, con una erudiciónsiempreamena y un discurso directo, impregnado de vivacidad y ritmo.Gracias atodo ello, este texto, publicado en 2012, se ha convertido enuna obraineludible y muy estimulante sobre los albores de nuestramúsica. Estatercera edición incorpora correcciones a las anteriores y seconviertepor tanto en la definitiva.