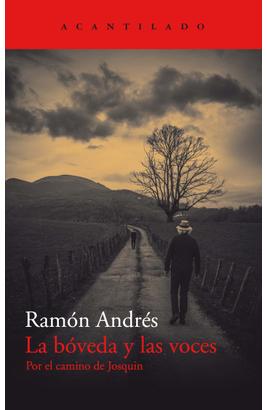 Add to favourites
LA BÓVEDA Y LAS VOCES
POR EL CAMINO DE JOSQUIN
VAT included
For your convenience, you can request the collection of this copy at any of our physical stores. The information on availability in e-commerce does not imply the existence of physical stock in the store.
To check the stock in a physical store, you can contact any of our stores.
Status: With stock
Description
Seguir un camino es reconocer los pasos de quienes lo recorrieron antes, entregarse a la suerte de su estrella. Ramón Andrés transita las sendas de otro tiempo tras el rastro de Josquin Desprez, el primer maestro de la escuela francof lamenca, como si él mismo fuera habitante de aquellos días lejanos. Y es que, a pesar de la fama que cosechó en vida, la estela de Desprez, el príncipe de la polifonía, discurre en la penumbra, convirtiéndolo en una figura tan enigmática como inasible. Desde el inicio de su formación musical en San Quintín, en Francia, como niño de coro, hasta la colegiata de Condésur lEscaut, donde acabó sus días como preboste, pasando por las cortes de Milán, Roma, Florencia y Ferrara, adonde el compositor se trasladó en busca de una mayor estabilidad económica, este recorrido nos permitirá descubrir la sociedad renacentista y conocer a muchos otros de los personajes que contribuyeron a modelar esa época irrepetible, como Leonardo da Vinci, Lucrecia Borgia, Pietro Bembo, Gaffurio y Pinturicchio. Una obra tan original como audaz, que nos acerca a un pasado extraordinario que busca ecos en el presente.