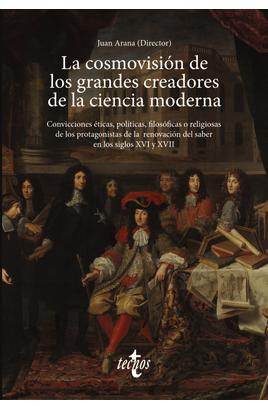 Add to favourites
LA COSMOVISIÓN DE LOS GRANDES CREADORES DE LA CIENCIA MODERNA
CONVICCIONES ÉTICAS, POLÍTICAS, FILOSÓFICAS O RELIGIOSAS DE LOS PROTAGONISTAS DE LA RENOVACIÓN DEL S
VAT included
Buy it now and we will send it to you when we have stock. The charge to your account will be made only when the product is shipped.
Status: Available for online purchase in 4-5 days
Description
Durante los siglos XVI y XVII tiene lugar el acontecimiento más relevante de toda la historia intelectual de la humanidad: el surgim iento de la ciencia natural moderna, como consecuencia de dos revoluciones acontecidas sin solución de continuidad: la copernicana, que dio un vuelco completo al modelo de universo vigente, y la mecanicista, que abrió la puerta a la comprensión en profundidad de l os procesos naturales. Entre los hombres que propiciaron aquel gigantesco salto adelante destacan cuatro figuras de primerísima magn itud: Copérnico, Galileo, Descartes y Newton. Sin embargo, hubo muchos otros que apenas les fueron a la zaga en cuanto a originalida d y genio. En este libro se explora el mundo de ideas y valores que acunó aquella gesta incomparable.