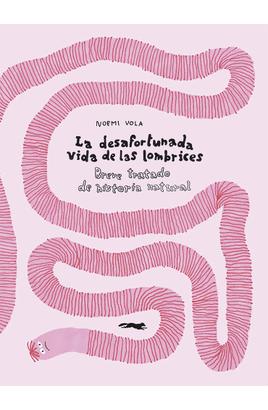 Add to favourites
LA DESAFORTUNADA VIDA DE LAS LOMBRICES
BREVE TRATADO DE HISTORIA NATURAL
VAT included
For your convenience, you can request the collection of this copy at any of our physical stores. The information on availability in e-commerce does not imply the existence of physical stock in the store.
To check the stock in a physical store, you can contact any of our stores.
Status: With stock
Description
«Te sorprendería saber cuánto aburren loslibros sobre gusanos a la mayoría de lectores.»Así comienza este breve tratado naturalque, página a página, nos introduce en elfascinante, ¡y en absoluto aburrido!, mundode las lombrices, unos seres en aparienciainsignifica ntes, ignorados por la ciencia, lacultura, e incluso por la sociedad.Quizá te sorprenda saber que la lombriz detierra tiene una form a cambiante, que laconfunden a menudo con una oruga, quele apasiona hacer galerías subterráneas,come basura y está indefensa frente a susmuchos depredadores, pero, incluso así, esteinvertebrado sobrevivió a los dinosaurios.Sin embargo, el dato más asombrosoacerca de las lombrices (y de ahí que sean«desafortunadas») es que, en cualquiermomento, pueden dividirse en dos, yentonces su vida se conv ierte en unacontinua búsqueda de su verdaderaidentidad, un proceso lleno de infortuniosque provocará la simpatía, la complicidad yla risa a lectores grandes y pequenos.Noemi Vola hace una relectura en claveirónica y fantástica de la vida de estegusano rosa, convir tiendo a este animal tanvulnerable en un verdadero héroe.