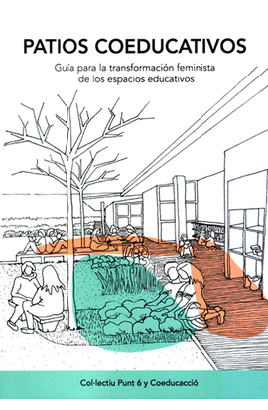 Add to favourites
PATIOS COEDUCATIVOS
GUÍA PARA LA TRANSFORMACIÓN FEMINISTA DE LOS ESPACIOS EDUCATIVOS
VAT included
For your convenience, you can request the collection of this copy at any of our physical stores. The information on availability in e-commerce does not imply the existence of physical stock in the store.
To check the stock in a physical store, you can contact any of our stores.
Status: Available for online purchase
Description
Esta guía se dirige a todas las personas que estén interesadas en poner una mirada feminista en el patio del colegio para trabajar d esde este espacio en la transformación coeducativa de la escuela y de los espacios educativos. Es una propuesta metodológica para el cambio y la reflexión que ofrece herramientas para realizar esta transformación de forma comunitaria. Para nosotras, los patios coe ducativos son espacios diseñados físicamente y concebidos colectivamente que promueven las relaciones igualitarias y buscan romper c on las jerarquías sociales establecidas. Son un proceso vivo y dinámico en constante revisión, una senda para el cambio que implica tanto el dentro como el fuera, y que se convierte en la semilla para transformar las relaciones de género que se perpetúan en nuestr a sociedad y que se reflejan desde la infancia.