20/10/2017
Nuevos Cuadernos Anagrama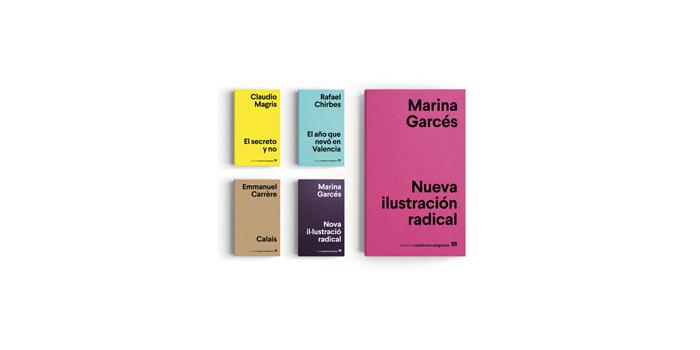 The Cuadernos Anagrama appeared in the 70s and played an important role in bringing emblematic texts of different disciplines to the Spanish public. They gave voice to authors as representative as Noam Chomsky, Lacan, Michel Foucault or Witold Gombrowicz, among many others.

With the intention of recovering this spirit of reflection, this month of October the Nuevos Cuadernos Anagrama are re-released with four titles by Rafael Chirbes, Claudio Magris, Emmanuel Carrère and Marina Garcés. In this case, some of the titles will also be published in Catalan.

Next Thursday, October 26th, the Laie Bookstore will host the presentation of the new season of such a fundamental collection. Marina Garcés, author of Nueva ilustración radical, will talk with Eloy Fernández Porta.