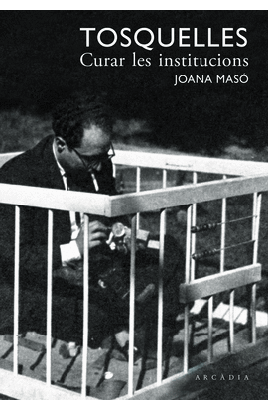 Add to favourites
TOSQUELLES. CURAR LES INSTITUCIONS
VAT included
For your convenience, you can request the collection of this copy at any of our physical stores. The information on availability in e-commerce does not imply the existence of physical stock in the store.
To check the stock in a physical store, you can contact any of our stores.
Status: With stock
Description
Francesc Tosquelles (1912 - 1994) va ser un psiquiatre republicà exiliat a França al final de la Guerra Civil. Instal·lat a Saint-A lban fins als anys seixanta, va dur a terme una pràctica transformadora que va respondre no solament a unes necessitats terapèutique s sinó també culturals i polítiques, en un procés que implicava la institució assistencial mateixa. L'obertura dels hospitals als seus entorns, la vinculació amb el paisatge, l'exploració de sistemes de gestió cooperativa amb els interns, el treball dins i fora dels centres, la producció artesanal i el teatre, el cinema i l'escriptura com a pràctiques col·lectives van ser algunes de les seve s propostes al servei de la cura i de la humanització de la vida. A través d'una àmplia selecció de textos de Tosquelles i de docum ents i fotografies de l'època, Joana Masó proposa un recorregut que permet donar vida a una memòria col·lectiva que va més enllà de la història de la psiquiatria i les seves institucions.