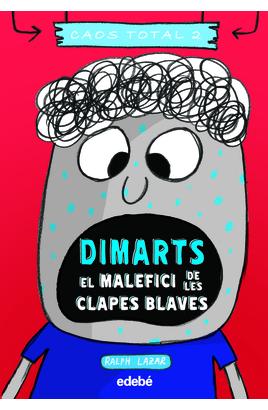 Add to favourites
DIMARTS: EL MALEFICI DE LES CLAPES BLAVES
VAT included
For your convenience, you can request the collection of this copy at any of our physical stores. The information on availability in e-commerce does not imply the existence of physical stock in the store.
To check the stock in a physical store, you can contact any of our stores.
Status: With stock
Description
Els nervis sescampen pels passadissos de lescola den Dash Candoo. El Campionat de Ganyotes està a punt de començar i shi veuran tècniques com ara el Bocabadat Vibrat amb Voltaulls i la Llambregada Degotant de la Mort. En Dash i els seus companys de classe shan estat preparant per al gran dia durant molt de temps. Però just abans del campionat, de cop i volta, tothom apareix amb la cara plena de clapes blaves tothom menys en Gronville Honkersmith, que està com sempre. Aquí en passa alguna de ben estranya. En Dash ha d?actuar de pressa per desempallegar-se de les clapes perquè, si no, ell i els seus amics quedaran fora dels campionats per sempre.