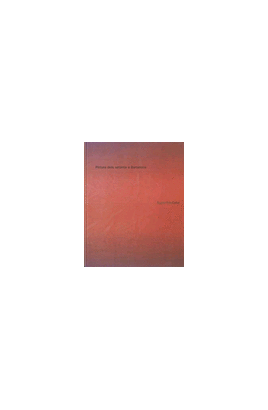 Add to favourites
PINTURA DELS SETANTA A BARCELONA
SUPERFICIE I COLOR
VAT included
For your convenience, you can request the collection of this copy at any of our physical stores. The information on availability in e-commerce does not imply the existence of physical stock in the store.
To check the stock in a physical store, you can contact any of our stores.
Status: With stock
Description
En los setenta, Barcelona estaba en plena transformación política y social/ fueron años de efervescencia en los que el informalismo dio paso a la explosión neofigurativa de los ochenta. Pintura de los setenta en Barcelona repasa ese periodo a través de la obra de artistas como José Manuel Broto, Xavier Grau, Joaquim Llucià, Antoni Tàpies y Patricio Vélez, entre otros, y se centra en la particu laridad de cada uno de ellos dentro del marco común de la pintura no figurativa. El trabajo con texturas y la experimentación del cr omatismo son los ejes principales de estas dos generaciones, claves para entender qué sucedía en el arte pictórico catalán del momen to.In the seventies, Barcelona was in full political and social transformation/ were years of ferment in which the informality led t o the explosion neofigurative eighties. Painting in Barcelona seventies reviewing this period through the work of artists like José Manuel Broto, Xavier Grau, Joaquim Llucià, Antoni Tàpies and Patricio Velez, among others, and focuses on the uniqueness of each one of them within the framework common non-figurative painting. Working with textures and chromatic experimentation are the principal axes of these two generations, key to understanding what happened in the Catalan pictorial art of the moment. En els setanta, Barcelona estava en plena transformació política i social/ van ser anys d'efervescència en els quals l'informalisme va donar pas a l'explosió *neofigurativa dels vuitanta. Pintura dels setanta a Barcelona repassa aquest període a través de l'obra d 'artistes com José Manuel Brollo, Xavier Grau, Joaquim *Llucià, Antoni Tàpies i Patricio Vélez, entre uns altres, i se centra en la particularitat de cadascun d'ells dins del marc comú de la pintura no figurativa. El treball amb textures i l'experimentació del cro matisme són els eixos principals d'aquestes dues generacions, claus per entendre què succeïa en l'art pictòric català del moment.