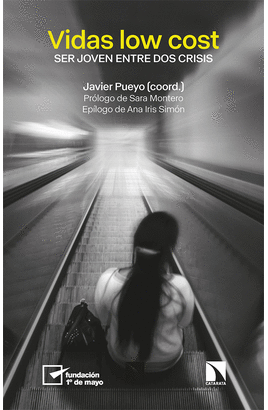 Add to favourites
VIDAS LOW COST
SER JOVEN ENTRE DOS CRISIS
VAT included
For your convenience, you can request the collection of this copy at any of our physical stores. The information on availability in e-commerce does not imply the existence of physical stock in the store.
To check the stock in a physical store, you can contact any of our stores.
Status: Available for online purchase
Description
Hay quienes se preguntan cómo es posible que las generaciones que constituyen el futuro de España ¿qué hay de su presente? vayan a vivir peor que sus padres y deban soportar tasas de paro y temporalidad disparatadas, y la imposibilidad de emanciparse y planifi car proyectos de vida propios. El objeto de este libro no es otro que analizar con el máximo rigor posible el origen de esta situa ción desde múltiples factores. A lo largo de tres capítulos diferentes pero complementarios entre sí se estudian asuntos relaciona dos con el ascensor social y la equidad educativa, la precariedad juvenil como fenómeno estructural y la configuración de las trayec torias, percepciones e identidades juveniles en un presente de imperativos neoliberales, y el rol que el trabajo juega en ellas. Y, más allá de este análisis, dos jóvenes periodistas, Sara Montero y Ana Iris Simón, contribuyen a poner en relación todas estas cues tiones con la historia reciente y con la propia experiencia vital de quienes han padecido en carne propia ese desconcierto social y laboral que es ya la triste realidad de más de una generación.